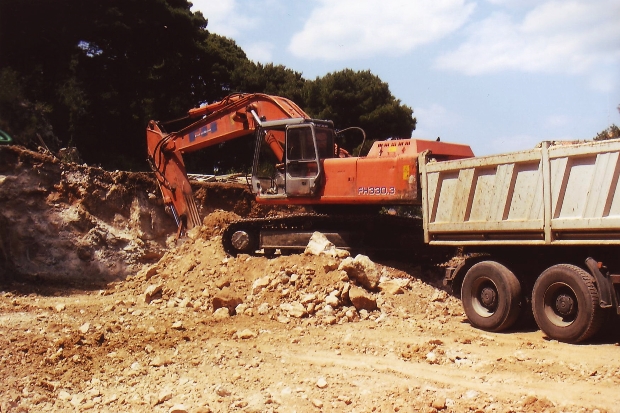 FROM THE SMALL FIRM TILL THE SUCCESSFUL BUILDING CONSTRUCTION COMPANY
BOST d.o.o. for construction and commerce founded in 1993 civil engineer Stjepan Benić, although roots of the company reach the 1968, when the craftsman and mason Božo Benić founded his own building construction firm.
Although the firm started by doing some less demanding reconstructions, constructions and adaptations, it eventually became specialized for all kinds of building construction. However, the passion towards construction of family houses and vacation houses gradually profiled it as one of the leading Dubrovnik small firms. The reason that the firm became very recognizable and respectable was its expertize and the quality of the construction works throughout the southern part of Dubrovnik Neretva County (from Pelješac to Konavle).
In 1993 the firm takes over civil engineer Stjepan Benić, who founds the company BOST d.o.o., successfully continuing and spreading out its management. Also, he successfully leads the company till present. Although the main work of the company continued to be the building construction, nowdays it offers a large number of different services, like consulting in construction, and designing and arrangement exteriors and interiors.
The small construction firm so became a very successful building construction company in the city of Dubrovnik, one of the meager that can commend with its 40 years presence on the Dubrovnik construction scene as well as with the impressive number of new buildings constructed, reconstructions and adaptations. That is surely the best indicator of its successful management, while its content investors anyhow the best guarantor of its quality.